WE ARE OPEN, AS USUAL, 7 DAYS A WEEK 12 HOURS A DAY - CALL US ON 0345 222 9999 OR USE THE CHAT OPTION FROM WITHIN CLUBV1
A message from our Managing Director
I'm sure the realisation has hit most of us that we have more challenging weeks and potentially months ahead. Golf may not be at the top of the political agenda but we all must hope that its resumption, whilst keeping safe and healthy, may not be that far off, and therefore we must plan, to be ready for any restrictions that might be put in place when we are given the go ahead.
Communication is so important at time like this. Telling members what is going on out on the course, publicising online services still on offer from caterers or pros, or just keeping the members in touch with the club community is paramount. With this in mind, the various teams at Club Systems have been working very hard to ensure we can support you in a few key areas;
Firstly, as you will hopefully have realised, we have already doubled the number of emails our customers can send, along with scaling up our mail servers to ensure they are delivered quickly.
We are also offering a version of the hugely popular ClubV1 Members app to all users until the end of 2020. Although some features reserved for premium ClubV1 customers this version can serve as a vital tool for communication through Club News and push notifications.
Free ClubV1 upgrade to include member (casual) and visitor booking until the end of 2020. Helping clubs embrace a full online tee sheet when these restrictions are eased enough to allow golf to resume.
Online scorecard for contactless score entry, available in the FREE HowDidiDo App, allowing club competitions to commence as soon as it is safe to do so!
Our goal is simple - to ensure you have the tools to communicate with your members easily and regularly, getting golfers back on the course, as safely as possible, as soon as the current restrictions allow. When that happens, we want to help you to allow them to play in qualifying competitions, safety and without unnecessary contact.
We are hoping that when these restrictions are relaxed, clubs will have to deal with an unprecedented demand from members and visitors alike, giving you free access to online tee booking will help you supply that demand, utilising your course to the utmost.
As always, our service team are here to help you setup all the above, online chat and telephone support is still open 7 days a week, and account managers are also available to assist you when necessary.
Lastly – we have created a page below with handy hints and tips to help you though these challenging times Click to jump there now!
Most of all, please all stay safe.
Best regards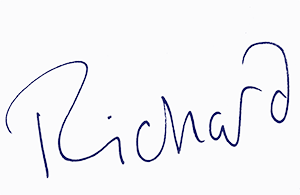 Richard Peabody