Mobile Score Input is a feature provided through our mobile app, which allows players to enter competitions, pay entry fees and enter their score, all from the convenience and safety of their own smartphone.
The feature is available on Android and Apple iPhones under the heading 'Today's Golf' and is one of the simplest features to use. It is FREE of charge for all product levels of ClubV1 and does not need enabling by us. By default it is switched on for all clubs and all golfers.
Club Administrators can enable the feature for each competition during the setup process in ClubV1 under the 'competition Wizard', simply tick the box and add the start and end dates and times that entry is to be allowed. These options are under 'Sign in' and 'Score Entry.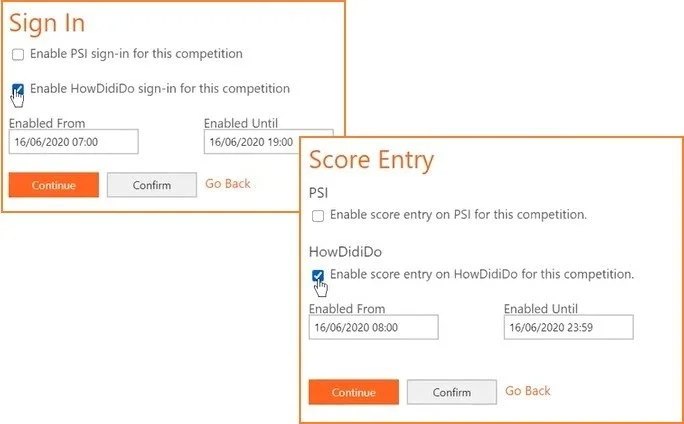 A full 18 minute training video for club administrators is available
here
.
For your members, a simple video to show them how this works is available
here
.